Congratulations to Burning Up White's Mary Ann Wilson on becoming a published author! Her children's book, Tiny Towns and Other Places We Call Home, gently guides the reader through the differences between growing up in rural or urban neighborhoods and is now available for purchase through Xlibris, Amazon and Barnes and Noble.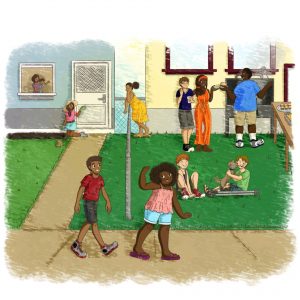 Asked about how she got into writing, Mary Ann said "The reason that I wrote songs and played music was for people to hear my stories and the one thing that I have always known about myself is that I am a writer, which naturally led to Tiny Towns. More stories are in the works and I am privileged to have my eldest daughter, Abigail Wilson, as my illustrator. I have always regarded her artwork as exceptional and am so delighted to partner with her on this project."
We look forward to have an in-depth conversation with Mary Ann about Tiny Towns, her band and all her other future projects!