Lump'N'Loaf Records' A Halo Called Fred presents the Refugees of Steampunk Music Extravaganza, to be held on Sunday, May 6, 2018 at Roxy & Dukes Roadhouse in Dunellen, NJ.
The Refugees of Steampunk Music Extravaganza is an international gathering of Steampunk artists that will provide the seasoned convention-goer and the casual music-lover alike the chance to see some of the greatest Steampunk entertainment the world has to offer. The style and atmosphere of Roxy and Dukes' stage is the perfect compliment to this wonderful line-up of performers!
A Halo Called Fred's Geverand aka Adam Dickinson, the man behind the show explains, "The show grew out of a gathering of Steampunk performers who found themselves without a performance venue for the weekend when the Steampunk World's Fair was unexpectedly cancelled. Immediately after the cancellation, several of the bands got together to ensure that the time and effort spent practicing had not been in vain, and put together this concert."
Planned for Sunday afternoon, at a time when people would be checking out of the Piscataway Radisson who had previously booked for either the Steampunk World's fair or the newly and independently formed COGS expo which has grown up in its place. This is the perfect event for the weekend steampunk looking for a grand finale to a Steampunk weekend, or to the casual music lover looking for a fun afternoon of music!
The Refugees of Steampunk Music Extravaganza
Sunday, May 6, 2018, 12-6 PM
Roxy & Dukes Roadhouse
745 Bound Brook Rd. (Rt.28), Dunellen, New Jersey
732.529.4464
$15
Featuring: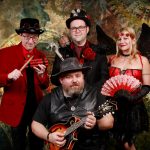 A Halo Called Fred
The greatest guitar, bass, violin, and Tupperware band in the history of all time and space. Lump'N'Loaf Records' A Halo Called Fred has been gracing the New Jersey geek community with their catchy, funny, and unabashedly irreverent music for over 25 years.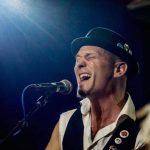 Scott Helland Guitarmy of One-ness
Armed with his trademark Godin Multiac guitar, Helland has created a musical world of his own influenced by punk rock, spanish and gypsy guitar styles, creating weaving melodies around his looped rhythms and straight forward beats.

The Eternal Frontier
Armed with only their guitars, soaring voices and signature kazoos, Baron Maximilian Von Zipple and Professor Adam Smasher perform Steampunk themed songs from original to classic and sometimes bombastic.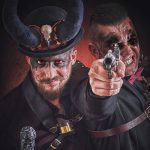 Victor and the Bully
From the depths of London, UK come Victor and the Bully Armed with only a Ukulele, a Guitar, some moustache wax and a touch of Brylcreem to a create a of twisted cabaret-like sound. Using honky tonk piano, violins, trumpets and anything they get get their filthy mits on to back them creates a 'Carnival blend' inspired by steampunk, swing, mariachi, classical and punk to blow the cobwebs away and get your feet tapping!

Montague Jacques Fromage/SteampunkFunk Bizarre
Monty is an international purveyor of Victorian Funk, Rap and assorted lyrical conundrums, who mixes Victorian subject matter with danceable funk backbeats.
With special guests: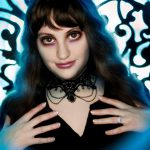 Nicole Oliva
A multi-talented soprano, Nicole has performed all throughout the Tri-State Area, inspired by steampunk, gothic fashion, horror film, classical music and more!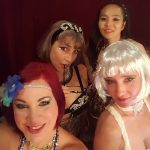 Coveilance Dance Project
Coveilance Dance Project is a group of mad scientist belly dancers who blend various costumes, music, and other dance forms to create a hypnotic and sensual experimental dance for your pleasure.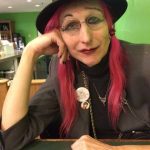 Chelsea Goodwin
Pianist and singer Chelsea Goodwin is also the hostess of In Goth We Trust, bringing a bittersweet mix of music, movies, and moods to the airwaves on WIOX Radio Roxbury, 91.3 FM.
For more info, please visit:
Refugees of Steampunk Facebook page
Refugees of Steampunk YouTube Playlist